Drone Inspections for Power Generation Assets
Drone Inspection Services produce surveys for power generation structures. Our inspectors operate worldwide and are experienced in undertaking structural surveys. The extent of reporting can range from comprehensive to area-specific, depending upon requirements. All of our reports are highly flexible and made to the highest quality.
Wind Turbine Structures
We provide comprehensive close visual inspection to wind turbine structures – operating drones for internal and external data collection.
Wind turbine blades experience a high degree of wear, and regular surveys maximise their lifespan. We operate outdoor drones, installed with 4K cameras and piloted by experienced and qualified inspectors. The inspectors are able to view the visual data on a live feed, identifying potential defects. This data is then saved and meticulously checked after it's collection, to provide highly reliable reports.
Similarly, we operate indoor drones. These operate beyond line of sight and also collect visual data in 4K. Indoor drones can be used to inspect the pillar and basement of wind turbine structures while the turbine in operational. In larger turbines, they are also able to survey the interior condition of blades during shutdown.
We also operate underwater ROVs for use on offshore wind turbines. Our ROVs are rated to a depth of 100m, and are perfect for inspecting the structure of wind turbines based in shallow or transitional waters. This capability sets us apart from many other service providers and combines with our wider drone operation to yield a surveying capability which is fully comprehensive.
Solar Power Structures
Drone Inspection Services also provide surveys for solar panels. Our drones find potential defects which could be affecting the electricity yield of a solar farm. We use both thermal imaging and standard video for the surveys, with inspectors viewing a live feed that is further analysed after the inspection. Our reports are presented in detailed documents designed to help to increase the longevity and efficiency of solar energy production units.
Coal Fired Boilers
Drone Inspection Services identify potential defects, and causes of known failures, for coal fired boilers. Skyclimbers are often unsuitable for coal fired boiler superheater inspection due to the small spaces between plates. This leaves rope access and specialist scaffolding as the remaining traditional options, both of which come with their own associated risks and disruptions. Our drones are capable of delivering a safe and fast alternative to these, whilst maintaining the highest standards of quality.
Waste Incinerators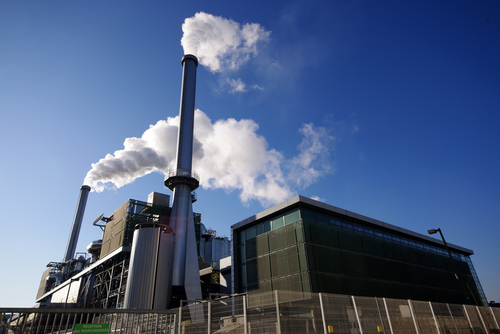 Waste incinerators can be inspected using our drones. Piping, burners, tubes and refractory/refractory lining can all be surveyed, providing a convenient and flexible inspection solution.
Hydroelectric Structures
We operate inspection services for both small and large scale hydroelectric structures. When not operational; the flood gates, water canals, surge tanks and other confined spaces of hydroelectric structures can be surveyed using UAVs.
Our underwater ROVs are well suited to performing surveys on many components of hydroelectric structures that UAVs cannot reach. These include assessing reservoir sediment, the structural integrity of reservoir walls, inspecting the intake and control gate, and inspecting penstocks (depending upon their size).
Heat recovery Steam Generators
Drone Inspection Services offer surveys for HRSGs. Our drones can visually inspect multiple elements of HRSGs, such as burners, lancers and supporting pins.
Pulp and Paper Mill Recovery Boilers
We are able to provide visual surveys for recovery boilers in pulp and paper mills. Drones can visually inspect burners, tubes, piping and refractories.